A Right Royal Scent: The History of Royalty and Perfume
Perfume has been an indulgent luxury throughout human history. The ancient texts indicate that the use of fragrances dates back as early as the Ancient Egyptians. Since then, the art of perfumery has been associated with any number of notable, wealthy and prestigious individuals. This obviously includes both historical and current royal families. So as we approach the King's Coronation we thought it a great idea to take a glimpse into the royal history of perfumes and the scents preferred by royalty.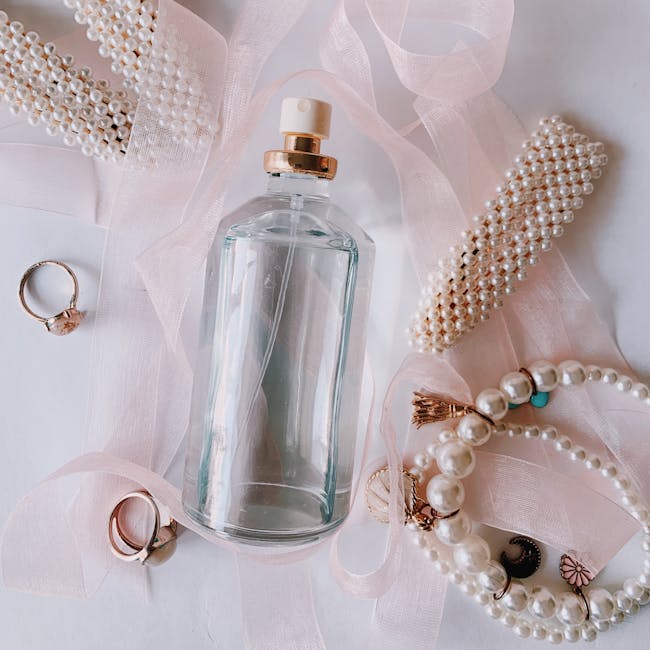 A Brief History of Royalty and Perfume
Perfume is derived from the Latin phrase "per fumum," which means "through smoke." The earliest forms of perfumes were made by burning aromatic materials such as wood, resins or animal fats. These fragrances were initially used for religious ceremonies and rituals.
As the popularity of perfumes grew and spread, the wealthy elites throughout different regions of the world became very interested in perfumes and fragrance. In Europe, the art of distilling fragrances was introduced by the Romans during the 1st century AD. Over time, different floral extracts were added to create various fragrant combinations. A wide range of perfumes for men and women was eventually developed, with more attention being paid to the blending of scents.
The Origins of Perfume: From Ancient Egypt to Europe
The ancient Egyptian civilization considered the use of perfume as a sacred practice. Perfumes had three main uses among Egyptians; As cosmetic products, for religious ceremonies and finally to mask unpleasant odours. Myrrh, frankincense, and aloe were some of the earliest ingredients used to form ancient Egyptian perfumes. The funeral industry was a driving force that spread the use of fragrance among different regions in Egypt, helping establish perfume trade routes.
Perfume reached Europe through trade routes that mainly passed through the Silk Road. The Silk Road was a 7,000-mile network of trade routes that interconnected different regions from the Far East to Europe. The Silk Road's passing of perfume through Asia and the Middle East meant that Europeans were able to trade with Asia and the Middle East for perfume ingredients. Europeans quickly recognised the potential of perfumes through their first encounters with the Middle East.

The Royal Connection: Power and Prestige
The connection between royalty and perfume has always been strong. Fragrances have always been a key component of the grooming and dressing techniques of royals throughout history. Perfumes were seen as a luxury item and a symbol of power among those who were wealthy enough to use them.
Perfume made its way to high society during the Middle Ages, where its use took on a religious and medicinal significance. During the 16th century, the Queen of Hungary reportedly used a perfume tonic to help revive her ailing body, gaining popularity among the elites. In order to make perfume, manuals that described the blending of scents were created. By mixing different perfumes and using them to form the ideal fragrance combination, the elites of the Middle Ages established the art of perfumery in Europe.
Perfume in the Renaissance: A Glamorous Weapon of the Elite
The Renaissance was a golden age for perfumes among royals. Perfumes became an essential fragrance accessory, and it was no longer taken for just their aromatic value but as a source of expensive materials, a sign of class and a way to make a fashion statement. As such, perfumers came up with newer scents and sophisticated methods of making perfume, including the use of alcohol in place of oils.
Many Renaissance royals had their own personal perfumers. Queen Elizabeth, Queen Isabella, and Catherine de Medicis of France all commissioned new fragrances to be made for themselves regularly. The King's Perfumer was even known to be one of the highest-ranking positions in some European courts.
The Stories Behind Famous Royal Fragrances: From Marie Antoinette to King Charles III
Many of the famous fragrances available still in Europe were commissioned by royals and still represent their monarchies to this day.
Marie Antoinette
Marie Antoinette, the Queen of France up until the French Revolution, was known for her over-the-top perfume consumption. She would douse herself with expensive perfumes on a day-to-day basis.
The Queen's Beloved Scent
Queen Elizabeth II was renowned for her elegant wardrobe, but it was her scent that sets her apart. The Queen's scent was a product of Floris, a perfumery company that has been in existence since the 18th century. In 1993, the company was granted the title of "MRF" or "Manufacturer of Toilet Preparations by Appointment to Her Majesty the Queen."
Royalty and Perfume: Royal Seal of Approval
Some perfume families were given the royal stamp and these historical connections, many of which are still ongoing, are linked to the royal household.
Atkinsons is an example of a company that has used its royal connections and regularly highlights this in its marketing. Atkinsons celebrated its 200th anniversary by launching its Oud Collection Oud Save the King and a fragrance for women, Oud Save the Queen.
King Charles III
According to his son the King is partial to Eau Sauvage. According to Prince Harry, he would slather the stuff on his cheeks, his neck, his shirt. In Harry's memoir, Prince Harry also revealed his mother's favourite scent. First by Van Cleef & Arpels which has notes of hyacinth, rose, jasmine, amber and sandalwood.
Royalty and Perfume: By Royal Appointment
Clive Christian, the luxury British perfume house, was established in 1999 when the English designer of the same name acquired Crown Perfumery. The celebrated perfume house was established in London in 1872. It was named as a result of being granted the use of the royal crown by Queen Victoria as a sign of quality and excellence. In the 2012 New Year Honours List Clive Christian was announced as the recipient of an OBE, Order of the British Empire. This was for his contribution as a Designer to the British Luxury Goods Industry.
Please note, the UK offices of Carvansons will be closed on the 8th May to celebrate the Coronation of King Charles. We will be back in the office at 8am on 9th May.
More about Carvansons
Carvansons is a world-leading manufacturer of mass-market and bespoke aroma compounds for the UK and international markets. Founded in 1941, Carvansons design, test and manufacture fragrance oil for a wide range of industries. These range from industrial and home care products to fine fragrance, room scents and personal care. As an experienced and dedicated team of fragrance experts, Carvansons are well placed to support and advise on the latest trends and research and provide a bespoke and tailored service that supports your needs. Working in partnership with our customers, we help create the perfect fragrances for their products and build long-term relationships.
We work with many different companies throughout the world, which include both household names and smaller, niche industries. We advise and consult with you on the perfect scents for your product through market research and new product development.
To contact our team, please click here.