Understanding fragrance applications is what we do best. Our fragrance oils can be used in a variety of different applications and range from highly technical & functional to pure indulgent and sophisticated specifications.
Our team of experts can create any fragrance for any product. The list of applications we create fragrance for is endless but here are a few examples;
For more information or general specification enquiries, contact us.
We create a wide range of fragrances suitable for the diverse and ever-changing Personal Care and Beauty industry.
Demand for for home care and cleaning products has grown but getting the right scent has become critical to product success.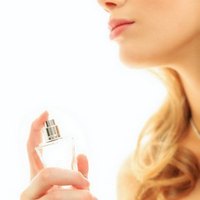 Looking for a fragrance as unique as your business? We are fragrance creation specialists who are happy to work to any brief
We create Fine Fragrances and Perfume which are a delicate and complex myriad of notes, which evoke powerful emotions.
We provide fragrances suitable for pet shampoos, pet care and cleaning and animal deterrents
Air freshener solutions include scented disks, powders, liquid sprays and odour neutralisers.
We have thousands of candle fragrances suitable for all moods, purposes and brands.
The car care industry has seen major changes, especially as people look to extend and maintain the value of their cars.
Aroma chemicals and essential oils
Fragrance Applications
With an experienced and dedicated team of fragrance experts, Carvansons are well placed to support and advise on the latest trends and research and provide a bespoke and tailored service that supports your needs. We work in partnership with our customers to create the perfect fragrances for their products and build long-term relationships. Whether it be fragrance for candle making or the perfect fragrance for your personal or skincare product we can help guide you.
Finding the right ingredients for your product
When starting to look at fragrancing your product, there are a wide range of things to consider and one of those most crucial is finding the right compounds for your product. We consult closely with IFRA and other bodies to ensure product is perfect for your target market.
Take a look at our Useful Guide to Essential Oils and Fragrance Oils
We help customers understand the complex and ever-changing nature of chemical compounds for the perfume industry and are happy to help and advise you on the right formulation for your entire product range.